4/14/2006

Texas
---
Plus size lady with a life sentence.
Are you still interested? Well, then you HAVE to write because other than that I've got it going on! I'm highly intelligent, very creative, off-beat & enthusiastic. I look at the world with a child-like sense of wonder & playfulness, but I'm wise and mature beyond my years.
I'm an NPR junkie. I love to read magazines and books - like fantasy, science fiction, science fact, and humor. I have a very broad range of interests and we will never run out of things to talk about.
Even though I'm basically a Good Girl with a sweet, innocent charm, I am still very open-minded & experimental & enjoy conversations about all sorts of topics. I'm into Buddhism, but I use it as "mental floss" & to find peace and I don't consider it my "religion".
I'm also into astrology, so when you write, please send your birth date & time.
The skinnier pic is from 3 years ago. It's my most recent one, but I have gained weight since then. The other pic is 10 years old, but it is close to what I weigh now.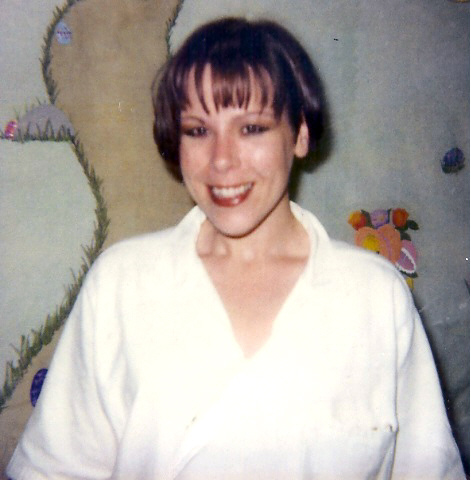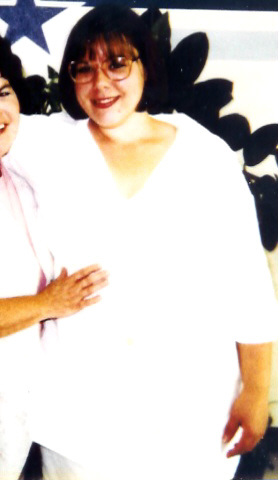 Race:
White
Sexual Preference:
Bi-sexual
Date of Birth:
6/19/1973
Age:
32
Release Date:
2034
Marital Status
Single - never married
Height:
5'7"
Weight:
250 pounds
Measurements:
?
Hair Color
Brown
Eye Color:
Brown
Religion:
None
Children:
None
Smoker?
No
Drinker?
Yes
Education:
Some college
Occupation/
Career:
Graphic designer
Posted: 4/30/2006 - Expires: 10/30/2006 - Ad Code: F06-045
Write to me at: