5/9/2006
Updated 12/29/2007

Texas
---
Hispanic beauty seeking life long friendship with one wonderful man.
I have a lot to share with my Special Man. My zest for life has no boundaries. I'm smart, full of energy and my heart is bursting with love that I want to share. Sexy? I put the Capital "S" on Sexy! but I'll let you decide that for yourself. They say a pictures is worth a thousand words. :)
I love music. My favorite song is, "Come on Baby Light My Fire". I'm lonely and waiting on you to choose me, then I'll be lucky.
So what do you say, "Come on Baby....Light My Fire!"
Write me!!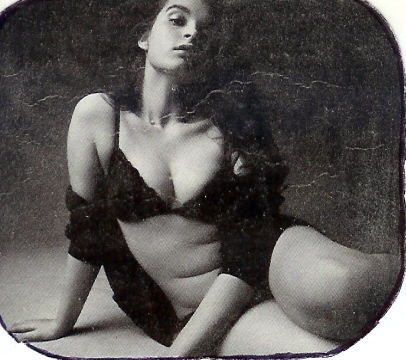 Race:
Hispanic
Sexual Preference:
Men / Women
Date of Birth:
08/09/1955
Age:
52
Projected Release Date:
Life sentence (Parole eligibility date: 06/24/2038)
Marital Status
Single
Height:
5'2"
Weight:
Perfect
Measurements:
Excellent
Hair Color
Black / Grey
Eye Color:
Brown / Black
Religion:
N/A
Children:
N/A
Smoker?
No
Drinker?
No
Education:
Secondary
Occupation/
Career:
Bi-lingual Coordinator
Reason for incarceration:
Capital Murder
Posted: 5/14/2006 - Updated: 12/29/2007 - Expires: 03/29/2008 - Ad Code: F06-051
Write to me at:
Diamantina Kolojaco-Salinas
#881329, Mountain View Unit