10/13/2006
Updated 12/30/2007

Texas
---
Single, 53, white, brown eyes, 180 pounds, 5'5". Doing time here in Texas. Looking for someone to write so I can have mail.
My hobbies include travel, fish, camp, play cards, listen to music c/w or old R/R 50's-60's and even gospel.
I'm an easy going person and a great listener.
I'm looking for someone that is similar in age and hobbies. If this is you, I am waiting for YOU!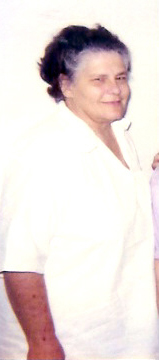 Race:
White
Sexual Preference:
Male
Date of Birth:
10/26/1954
Age:
52
Projected Release Date:
Life Sentence
Marital Status
Single
Height:
5'5"
Weight:
180 pounds
Measurements:
42-38-40
Hair Color
Salt & Pepper
Eye Color:
Brown
Religion:
Non-denominational
Children:
1
Education:
H.S.
Occupation/Career:
Housewife
Reason for incarceration:
Murder
Willing to relocate?
Yes
Posted: 10/19/2006 - Updated: 12/30/2007 - Expires: 03/30/2008 - Ad Code: F06-179
Write to me at:
Mary Johnson, #1084116
Young Medical Facility Complex
Route 4, Box 1174
Dickinson, TX 77539-9108