11/18/2006
Updated 12/30/2007

Texas
I'm M.B., short for Brown Sugar
---
Hello, to all the handsome mens out there. I know you're all looking to write or perhaps meet a sexy young lady like myself. Well, let's get down to the nitty gritty.
My name is Monique Braxton. Deep chocolate brown skin complexion, weight 165, height 5'7", measurement 34-28-38. And believe me, your hands will be full once you endulge. Let me tell you a little about myself. I like going out to movies, plays, shopping, going out to eat at lovely restaurants, or make a lovely meal for two of my choice. Now every once in awhile I like to go dancing, have a few drinks, then go sight-seeing, to top it all off, I love to give gifts to a man of my choice to see the look upon his face to let him know how much I have enjoyed the evening within his present.
Now, so much about me! If I'm the girl you're looking for, drop me a page or wto, then we're take it from there and we're truly get to know each other.
Truly yours,
Brown Sugar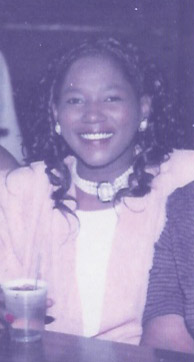 Race:
Black
Sexual Preference:
Male
Date of Birth:
1/8/1966
Age:
41
Projected Release Date:
09/07/2051
Marital Status
Widow
Height:
5'7"
Weight:
165 pounds
Measurements:
34-28-38
Hair Color
Black
Eye Color:
Brown
Religion:
Baptist
Children:
Two
Education:
G.E.D.
Occupation/Career:
CNA
Reason for incarceration:
Murder
Willing to relocate?
Maybe
Posted: 1/7/2007 - Updated: 12/30/2007 - Expires: 03/30/2008 - Ad Code: F07-019
Write to me at:
Monique Braxton
#1365235, Murray Unit K1A-32
1916 N. Hwy 36 Bypass
Gatesville, TX 76596-0003