2/2/2007

California

---
Hello, my name is Amber. I am 21 years old. I am looking for a pen-pal, someone who enjoys writing as much as I do.
I like music (all kinds) but my favorite is rock. I love to read. Dean Koontz and Steven King are a couple of my favorites, along with Edgar Allan Poe and Emily Dickinson. I also like movies, sports (watching and playing), spending time with friends, fast cars (classic cars) and motorcycles.
I like to spend time with those that are close to me. I am always down to make a new friend. I like to joke around and be silly but I also know when to be serious.
If you would like to know more about me, please feel free to write. All letters will be answered.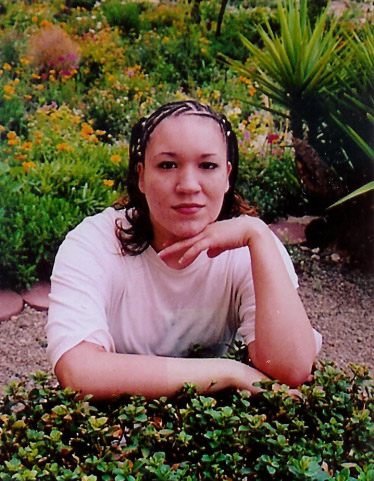 Race:
Native American/White
Sexual Preference:
Male
Date of Birth:
05/11/1985
Age:
21
Release Date:
09/2023
Marital Status
Single
Height:
5'7½"
Weight:
150 pounds
Measurements:
N/A
Hair Color
Dark brown
Eye Color:
Brown
Religion:
Checking out all
Children:
None
Education:
G.E.D.
Occupation/Career:
Reason for incarceration:
Exploitation
Willing to relocate?
Yes
Posted: 2/9/2007 - Expires: 5/9/2007 - Ad Code: F07-064
Write to me at:
Amber Halling
#08888-046
5701 8th St., Camp Parks
Dublin, CA 94568-3106