2/22/2007
Updated 12/29/2007

Texas
---
I am single, free spirit, open, humble.
I enjoy writing letters and singing. I love encouragement and surprises.
I can cook, clean and I love all music, e.g. alternative, soft rock and R&B. I am loyal and faithful no matter what.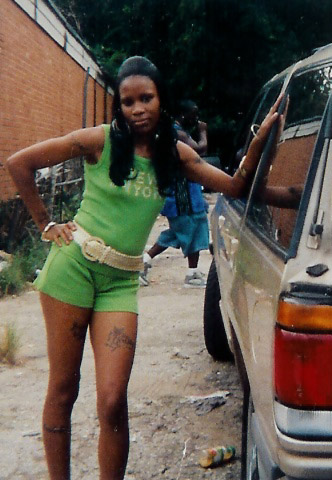 Note: She lied about her age, said she was 24, according to TDCJ she's 37 (12/29/2007).
Race:
Black
Sexual Preference:
Male
Date of Birth:
08/08/1970
Age:
37
Projected Release Date:
02/14/2041
Marital Status
Single
Height:
5'6"
Weight:
135 pounds
Measurements:
34-26-30
Hair Color
Black
Eye Color:
Brown
Religion:
Christian
Children:
None
Education:
Associates in Computer Tech.
Occupation/Career:
Computer technician
Reason for incarceration:
Probation violation
Willing to relocate?
Yes
Posted: 03/04/2007 - Expires: 06/04/2007 - Ad Code: F07-122
Write to me at:
Tammy Chandler, #1384114
Gatesville Unit
1401 State School Road
Gatesville, TX 76599-2999