12/08/2007

California
USA ~ UK ~ Canada (I'm a Californian)
---
Fun loving ~ Looking for a friendship ~ I'm open-minded ~ I love to laugh ~ I have many interests and look forward to learning yours.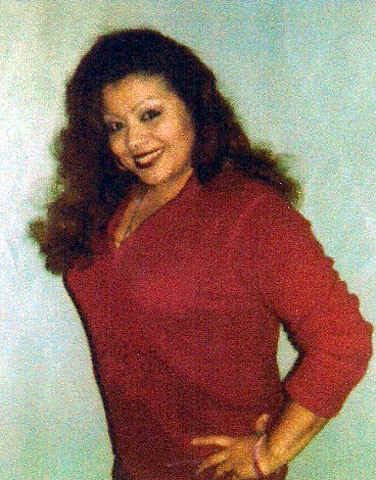 Race:
Mexican American
Sexual Preference:
Bi
Date of Birth:
06/21/1969
Age:
38
Release Date:
Death row
Marital Status
Divorced
Height:
5' 2"
Weight:
140 pounds
Measurements:
38-29-36
Hair Color
Brown
Eye Color:
Brown
Religion:
Christian
Children:
Education:
G.E.D.
Occupation/Career:
Clerk
Reason for incarceration:
(Note: She left this blank, so here's why.)
Willing to relocate?
Posted: 12/20/2007 - Expires: 03/20/2008 - Ad Code: F07-1043
Write to me at:
Veronica Gonzales, #W74886
CCWF 504-146L
P.O. Box 1508
Chowchilla, CA 93610-1508