04/02/2007


Texas
Pleasure Principalle

---
Don't judge a book by the cover, read the inside first! I'm a care giver, listener, good listener, cuddler, love long kisses, love new experiences, enjoy reading, writing, plays, movies, fishing, cycling, skating, hiking, camping and am a good cook. I enjoy traveling.
I'm seeking long haul relationship or true friendship.
You won't be disappointed.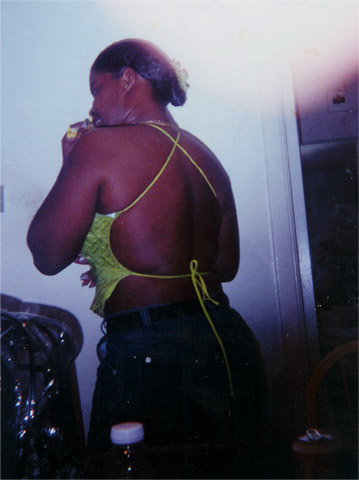 Race:
Black
Sexual Preference:
Bi
Date of Birth:
10/04/1966
Age:
40
Release Date:
2015
Marital Status
Single
Height:
5'6"
Weight:
170 pounds
Measurements:
38-28-44/48
Hair Color
Brown
Eye Color:
Brown
Religion:
Non-denominational
Children:
No
Education:
Diploma / 18 hrs of college credits
Occupation/Career:
Secretary, bus driver, restaurant manager
Reason for incarceration:
Manslaughter (in self-defense)
Willing to relocate?
Yes
Posted: 04/16/2007 - Expires: 7/16/2007 - Ad Code: F07-226
Write to me at:
Tammi E. Harris
#1007189
1916 N. Hwy 36 Bypass
Gatesville, TX 76596-0003