06/26/2007
Address updated 01/04/2008

Arizona
Newport
---
Informing you of my many characteristics and likes. I'm outgoing, kind hearted, smart, courageous, outspoken, extremely intelligent, adorable, and educated. I enjoy sports, movies, reading, cooking, cleaning and living life to the fullest. I'm just looking for someone who will take the time out to write me and tell me about themselves and how their day is going.
Someone who's real and enjoys some of the same things I enjoy. Someone who feels he's compatible with me.
So if you feel you're that someone, you can reach me at the address below.
Yours Truly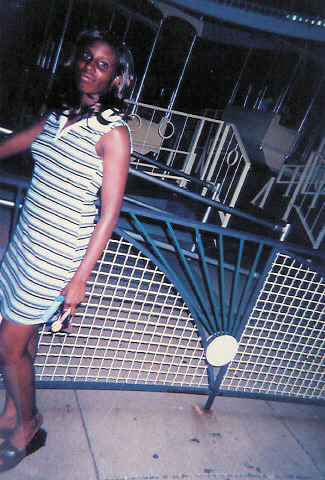 Race:
African American
Sexual Preference:
Men
Date of Birth:
04/04/1986
Age:
21
Release Date:
11/08/2033
Marital Status
Single
Height:
5' 6"
Weight:
156 pounds
Measurements:
36-24-32
Hair Color
Black
Eye Color:
Brown
Religion:
Baptist
Children:
2
Education:
Graduated high school
Occupation/Career:
McPherson
Reason for incarceration:
1st degree battery / kidnapping / endangering welfare of minor
Willing to relocate?
Yes
Posted: 06/29/2007 - Expires: 11/08/2033 - Ad Code: F07-423
Write to me at:
Angela Lewis
#709315
302 Corrections Drive
Newport, AR 72112-8008