07/10/2007


California
East LA

---
I am searching for someone to just simply fall in love with. Loyalty is what I wish I could find. I want someone to tell all my secrets, fears and dreams to.
I love many things. I love children and although I have no family, family values are important to me! I love gymnastics, classic rock'n'roll. I am a good cook, and fighter. I'm also very sentimental.
I hope to find someone who is kind, gentle and Loyal. I hope to find love....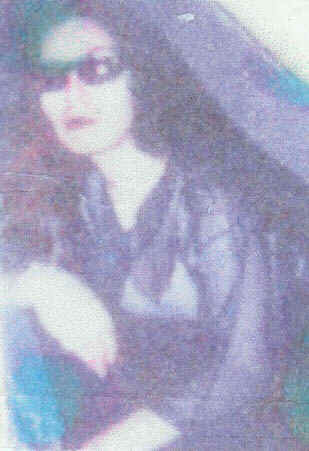 Race:
Mexican
Sexual Preference:
Bisexual
Date of Birth:
07/13/1975
Age:
33
Release Date:
02/08/2024
Marital Status
Single
Height:
5' 6½"
Weight:
126 pounds
Measurements:
34-26-34
Hair Color
Auburn
Eye Color:
Light brown
Religion:
Catholic
Children:
2 beautiful lil girls
Education:
Graduate
Occupation/Career:
Secretary
Reason for incarceration:
2nd degree murder
Willing to relocate?
Yes
Posted: 07/18/2007 - Expires: 10/18/2007 - Ad Code: F07-498
Write to me at:
Angel Garcia, #X-01064
CCWF, B-yard, 506-11-2L
P.O. Box 1508
Chowchilla, CA 93610-1508