07/21/2007
Updated 08/02/2007


Texas
Diamonds & Denim...From Dallas
---
Looking for a woman who can throw on a pair of patched up jeans, grab a back pack, go hunting, camping, hiking and bait her own hook??? In the same breath, wear a pair of 3 inch heels, no back Versace evening gown and holds intelligent conversations on all levels from politics and sports to Martha Stewart's favorite designs and recipes?? Look no further!!!
Born and raised in Dallas, Texas, but would someday love to see Texas in my rear view mirror. Articulate, educated and working towards a college degree. I plan to pursue a career as a paralegal/legal assistant, and a consultant for computer identification and credit fraud.
I enjoy true crime novels & am a reader of James Patterson. My idols are Marilyn Monroe and Jenna Jameson.
Friendly, fun loving, sincere and sensuous. I'm a romantic at heart whom loves long walks in the moonlight, candle light dinners and bubble baths for two.
Enjoy dancing, country ho-downs and black tie waltzes. I've taken tap, ballet and jazz for 10-plus years. I listen to a wide range of music, Nickelback and Three Doors Down being a couple of my favorites.
I breathe NASCAR racing like you breathe air. It's mandatory!
Very open minded with a positive attitude on life. I see every day as a gift to make something new and special with. Maybe that gift is you??...
Kelley Jamison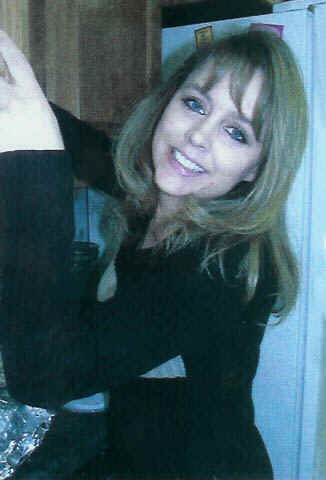 Race:
Caucasian
Sexual Preference:
Men
Date of Birth:
04/03/1965
Age:
42
Release Date:
2010 (1st eligibility date)
Marital Status
Single
Height:
5'8"
Weight:
150 pounds
Measurements:
38-30-32
Hair Color
Blonde
Eye Color:
Green
Religion:
Methodist
Children:
No
Education:
College
Occupation/Career:
Working for college degree for paralegal work
Reason for incarceration:
Possession of amphetamines
Willing to relocate?
Yes
Posted: 08/11/2007 - Expires: 11/11/2007 - Ad Code: F07-564
Write to me at:
Kelley Jamison, #1289111
Lane Murray Unit K2B-65
1916 N. Hwy 36 Bypass
Gatesville, TX 76596-0003