10/13/2007

Texas

---
Name: M. Bronte' Salinas
Gatesville Unit ~ #1035202
1401 State School Road
Gatesville, TX 76599-2999
Hgt. 5'6 Wgt. 129 DOB: 12-13-63
Race: Hispanic Eye Color: Lt. Brown
Hair Color & Length: Golden brown / long
Religion: Catholic Non-Smoker; No Drugs
Marital Status: Separated Children: 3
Release Date: 2050 Parole Review: 2013
Education: College
Desire Ltrs. from: Men only Not Bi-Sexual
Prev. Occupation: Corp. Adminis./Business
To: Benevolent Gentlemen:
The loneliness has become too unbearable with no one to trust or befriend. Seek someone to cultivate a new & refreshing friendship with. I am compassionate, free-spirited, not overly religious or political. Can vacillate between topics, will knock on door with alot of momentum for rare opportunities - grooming myself for greater things in life. Desire to stretch outside my restless comfort zone.
Relax, suppress your anxieties and write to connect with me.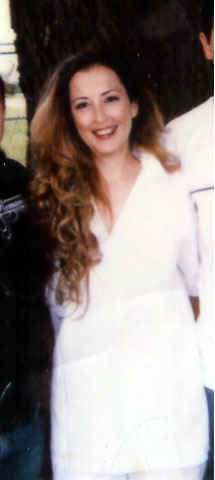 Race:
Hispanic
Sexual Preference:
Not Bi-Sexual
Date of Birth:
12/13/1963
Age:
44
Release Date:
2050
Marital Status
Separated
Height:
5' 6"
Weight:
129 pounds
Measurements:
Hair Color
Golden brown
Eye Color:
Light brown
Religion:
Catholic
Children:
3
Education:
College
Occupation/Career:
Corporate Administration / Business
Reason for incarceration:
Willing to relocate?
Posted: 11/01/2007 - Expires: 02/01/2008 - Ad Code: F07-872
Write to me at:
M. Bronte Salinas, #1035202
Gatesville Unit
1401 State School Road
Gatesville, TX 76599-2999