01/01/2008
Updated 10/12/2008

Texas
Passionate Flirt
---
I'm an outgoing, winsome Scorpio lady with deep, enchanting eyes and welcoming smile. I have a sensual, passionate spirit with a burning ardor and unrestrained drive for life, love and friendships. I'm fiercely loyal, honest, dependable and compassionate, maintaining an open-mindedness knowing that past mistakes can become valuable lessons to apply to future growth.
I long to meet someone with mutual desires and aspirations, who shares a similar philosophy and outlook on life, yearning for success in a life long partnership. I'm also seeking new and encouraging friends that can sympathize with a dispirited soul who is down on her luck and lonely.
I'm down to earth; a voracious reader with very diverse tastes; music, arts, photography, science and animals all appeal to me. I love to have fun in general: camping, cooking, concerts, museums, shopping and travel all pique my interest. I yearn to explore the wild and exciting, exuding erotic appeal and a taste of the forbidden. I want to bestow all the gifts my heart has to offer while becoming the object of your affection and desire.
Could you be my soul-mate? I will answer all letters.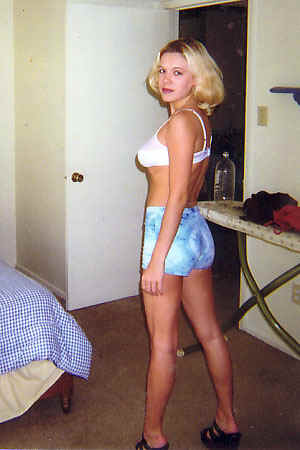 Race:
White
Sexual Preference:
Straight
Date of Birth:
11/15/1978
Age:
29
Projected Release Date:
Life sentence
Marital Status
Single
Height:
5' 9"
Weight:
125 pounds
Measurements:
34C-27-38
Hair Color
Dark blonde
Eye Color:
Brown
Religion:
Spiritual
Children:
None
Education:
College
Occupation/Career:
Computer Information Systems
Reason for incarceration:
Capital Murder
Willing to relocate?
Yes
Posted: 01/10/2008 - Updated: 10/12/2008 - Expires: 05/26/2034 - Ad Code: F08-009
Write to me at:
Courtney Dunkin, #733083
Hobby Unit
742 FM 712
Marlin, TX 76661-4685