08/10/2008

Texas
---
Are you fed up with the dating scene? Do you need someone who will always make time for you? Be there for you? Do you want someone to share your most inner thoughts and/or desires with? Well, here I am.
I'm very loyal & trustworthy. I love to be intimate. Whether sexually or in only friendship. I don't care about age, race, or sexual preference. I am not judgmental. I'm outspoken and will not play games with your emotions. I'm open minded and am open to any ideals.
Some of my likes include cherishing the ones I love. I love children. I love lightening/thunder storms, beaches & lakes. I love reading paranormal & erotic novels. I dislike drama! I don't like dishonesty on any level. And I don't like egotistical people.
I don't have any family, but would love to have one of my own one day. I'm looking for a man who can be my friend, but that may be looking for something more. Someone who will assist me in making my incarceration a bit more comfortable and maybe enjoy some quality time.
I've not met the man who was ever worthy of spending my life with. Do you think you could be that someone? If so, or even if you only want friendship, drop me a line. No letter will go unanswered.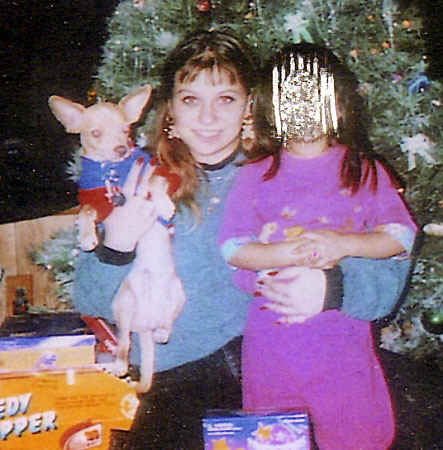 Race:
Caucasian
Sexual Preference:
Men & women
Date of Birth:
08/02/1971
Age:
37
Parole Eligibility Date:
07/07/2023
Marital Status
Never been married
Height:
4' 10"

Weight:

140 pounds
Measurements:
38-33-43
Hair Color:
Brown
Eye Color:
Blue/green
Children:
1 daughter
Religion:
Non-denominational
Education:
G.E.D.
Occupation:
I've learned to be a butcher & plumber since my incarceration.
Reason for incarceration:
Murder. I will elaborate if desired.
Willing to relocate?
Yes
Home City & State:
Posted: 08/18/2008 - Expires: 01/05/2051 - Ad Code: F08-1092
Write to me at:
Sherry Keasling #850817
Muray Unit
1916 N. Hwy 36 Bypass
Gatesville, TX 76596-0001