10/21/2008

Virginia
Troy
---
Hello, my name is Cynthia. Everyone calls me Cynthia though. I am 39 years old with black hair and brown eyes. I am brown-skinned and bow-legged. I definitely don't look my age though hear it all the time. I love working with computers, have a BS degree in Computer Science, served six years in the U.S. Army. My hobbies are playing basketball, shooting pool, and lots of traveling. My favorite football team is Redskins and for basketball, LA Lakers, been a fan all my life. Born in Washington, D.C., raised in a small town in Virginia called Naurna, though.
I like a person who's going to keep it real, be honest, and have an open communication with me because looks ain't everything. I don't discriminate when it comes to race neither. So what I am looking for in a pen pal is a guy I can talk to about anything and feel comfortable while doing it.
Hope to hear from you soon about yourself.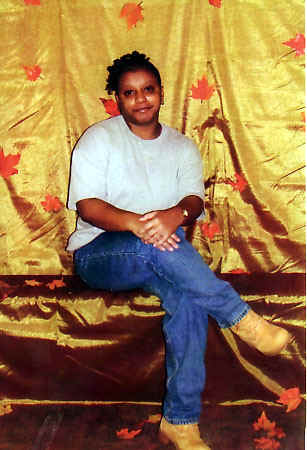 Race:
Black
Sexual Preference:
Male
Date of Birth:
08/05/1969
Age:
39
Projected Release Date:
08/15/2040
Marital Status
Single
Height:
5' 3½"

Weight:

178 pounds
Measurements:
38D/36 waist
Hair Color:
Black
Eye Color:
Brown
Children:
2
Religion:
Baptist
Education:
High school diploma - 4 years college - BS/Computer Science
Occupation:
Intake Aide
Reason for incarceration:
Robbery and check charges
Willing to relocate?
Yes
Home City & State:
Posted: 11/10/2008 - Expires: 08/15/2040 - Ad Code: F08-1528
Write to me at:
Cynthia Scott #321219
F.C.C.W.
P.O. Box 1000
Troy, VA 22974-1000