11/30/2008

Virginia

Sugar Plum
---
I'm looking for a pen pal who is down to earth, got a sense of humor and like the same thing that I like. Example: writing, meeting new people.
I don't like no drama. I'm just looking for a friend, if it happen to be more than friends down the road it's fine with me!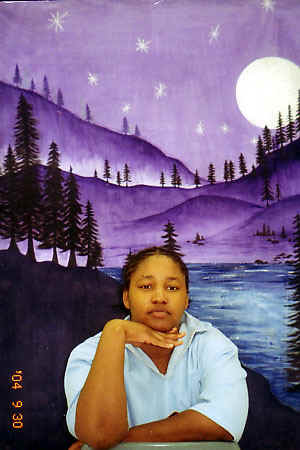 Race:
African American
Sexual Preference:
Both
Date of Birth:
02/22/1980
Age:
31
Projected Release Date:
12/14/2032
Marital Status
Single
Height:
5' 4"

Weight:

145 pounds
Measurements:
36 bust, size 16 waist & hips
Hair Color:
Dark brown
Eye Color:
Brown
Children:
4
Religion:
Education:
11
Occupation:
Reason for incarceration:
Second degree murder
Willing to relocate?
Yes
Home City & State:
Lynchburg, Virginia
I wish to correspond with:
Posted: 12/28/2008 - Updated: 01/05/2012 - Expires: 12/14/2032 - Ad Code: F08-1700
Write to me at:
Diane McDaniel #334600
F.C.C.W.
P.O. Box 1000
Troy, VA 22974-1000