03/01/2008

Texas

Hot Spicy Hispanic Woman
---
Seeking, a friendship, but hoping for a companion to share these lonely nites, days with.
I'm a hot, spicy woman that loves to cook, not only in the kitchen, but also under the sheets. Very romantic, also very active. Love to take long walks on the beach, hold hands. I like to play, watch, sports, football, horseback riding, swimming, bike-riding, so on. And play the horizontal mambo. I can dance, love to listen to music, go to the movies and concerts.
I want someone who will be honest & sincere, willing to share your thoughts, feeling with me. I'm single, ready to mingo with a man of my dreams.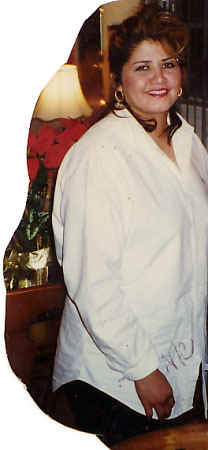 Race:
Hispanic
Sexual Preference:
Male
Date of Birth:
10/18/1963
Age:
44
Next Review Date:
05/2019
Marital Status
Single
Height:
5' 5"
Weight:
165 pounds
Measurements:
36-32-36
Hair Color
Brown
Eye Color:
Hazel, green, brown
Children:
3, fully grown
Religion:
Catholic
Education:
Seeking G.E.D.
Occupation/Career:
Bilingual customer service
Reason for incarceration:
Possession of controlled substance, drugs, forgery
Willing to relocate?
Yes
Home City & State:
Posted: 03/10/2008 - Expires: 06/17/2008 - Ad Code: F08-316
Write to me at:
Felicia Borrego #1468337
Hobby Unit
742 FM 712
Marlin, TX 76661-4685