03/29/2008

California

Looking for a smile :-) ???"
---
I love to smile and would love to make you smile, too. I'm easy going, full of life, and looking for friendship that's honest and trustworthy. I'm looking for an open-minded, non--judgmental friendship. I have a good sense of humor with a big imagination. I love to laugh and have a good time, but I also have a sincere, serious, and sensitive side as well. I enjoy my spirituality and the simple things in life.
I will respond to all positive letters with hopes to connect and possibly finding friendship after getting to know each other.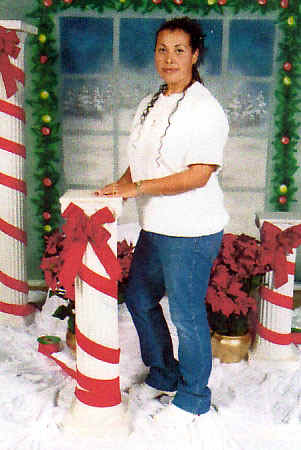 Race:
Hispanic
Sexual Preference:
Men & women
Date of Birth:
09/26/1976
Age:
31
Projected Release Date:
2030 (pending appeal)
Marital Status
Divorced
Height:
5' 8"
Weight:
175 pounds
Measurements:
38-36-38
Hair Color
Black
Eye Color:
Brown
Children:
One - 15 years old
Religion:
Christian - Native
Education:
College
Occupation/Career:
Medical Assistant
Reason for incarceration:
Assault and torture
Willing to relocate?
Yes
Home City & State:
Posted: 04/05/2008 - Expires: 10/05/2008 - Ad Code: F08-458
Write to me at:
Theresa Barroso #W91305
C.C.W.F. B-505-30-3L
P.O. Box 1508
Chowchilla, CA 93610-1508