05/07/2008

Texas

Texas Princess
---
I'm a very spontaneous, fun loving, affectionate and sensual woman, seeking the same qualities in a man.
I made a mistake & ended up here, but I'm not letting this place change who I am or what I believe in.
I'm seeking a sincere man who is nonjudgmental, looking for friendship & possibly more. I'm looking for someone I can connect with and build a strong bond with.
If this is you, please write. You'll be glad you did.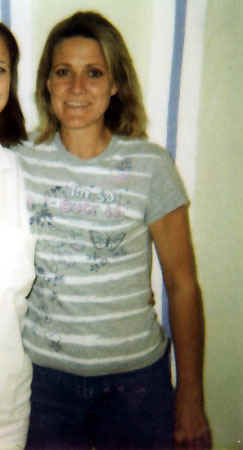 Race:
White
Sexual Preference:
Men
Date of Birth:
09/21/1977
Age:
30
Projected Release Date:
Life sentence
Marital Status
Single
Height:
5' 4"
Weight:
122 pounds
Measurements:
34D-27-32
Hair Color
Brown
Eye Color:
Brown
Children:
None
Religion:
Non
Education:
College
Occupation:
Landscaping, ranching
Reason for incarceration:
Murder
Willing to relocate?
Yes
Home City & State:
Posted: 05/10/2008 - Expires: 11/16/2027 - Ad Code: F08-604
Write to me at:
Christy Stevens #815304
Gatesville Unit
1401 State School Road
Gatesville, TX 76599-2999