06/07/2008

Texas

"Mesha"
---
SBF, 32, 5'3, 140 lbs. very attractive, exotic, caramel complexion, youthful, educated, affectionate, passionate, lovable, honest, enthusiastic, sweetheart, wonderful and outgoing personality. Enjoys dancing, outdoors, travel, and adventures.
Seeking special friendship with mature gentleman with same characteristics. Must have a beautiful heart and open mind.
If you are ready to spoil and be spoiled, while creating magical memories, I desire to hear from you!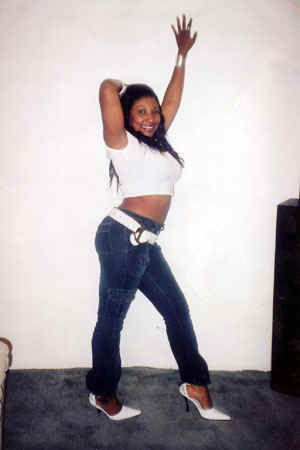 Race:
Native-African American
Sexual Preference:
Bisexual
Date of Birth:
09/30/1975
Age:
32
Projected Release Date:
Live Sentence (on appeal)
Marital Status
Separated
Height:
5' 3"

Weight:

140 pounds
Measurements:
38-27-36
Hair Color:
Dark brown
Eye Color:
Brown
Children:
One
Religion:
Christian/Native American
Education:
Associate's Degree
Occupation:
Claims Representative
Reason for incarceration:
Capital murder
Willing to relocate?
Yes
Home City & State:
Posted: 06/30/2008 - Expires: 09/30/2008 - Ad Code: F08-838
Write to me at:
Tamishea Williams #1392321
Mountain View Unit
2305 Ransom Road
Gatesville, TX 76528-2962