06/09/2008

Texas

Looking For My Hero
---
Texas lady looking for my hero to ease this time. It's a lonely place inside the walls. Loneliness is the worst part of being in a world full of love. Friends and family are a gift.
I'm compassionate, caring, friendly, open-minded, trusting, and a romantic at heart.
I'm seeking someone with the same values and someone looking to explore new horizons. I'm looking for my hero, after all.
Please write - I'll be waiting for you.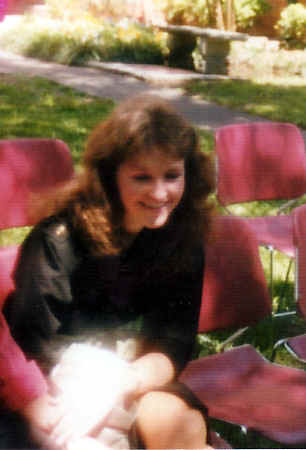 Race:
White
Sexual Preference:
Male
Date of Birth:
12/21/1970
Age:
37
Projected Release Date:
None at this time
(Life sentence)
Marital Status
Widow
Height:
5' 5"

Weight:

165 pounds
Measurements:
36C-?-?
Hair Color:
Light brown
Eye Color:
Blue
Children:
2 girls
Religion:
Catholic
Education:
Associate's Degree in Respiratory Therapy
Occupation:
Braille typist
Reason for incarceration:
Capital murder charge
Willing to relocate?
Yes
Home City & State:
Nacogdoches, Texas
Posted: 06/30/2008 - Expires: 09/30/2008 - Ad Code: F08-839
Write to me at:
Marcia Kelly #1381826
Mountain View Unit B1-8
2305 Ransom Road
Gatesville, TX 76528-2962