07/08/2008

Texas
World Wide

Single And Looking For Companionship
---
I am a beautiful African American female looking for a compassionate, loving, understanding, honest, and trustworthy man.
I love to cook and keep my man well satisfied. I am a very outgoing, loving, honest, and understanding woman with a lot of qualities.
When it comes to pleasing my man, his every wish is my command. If you'd like to get to know me better, please feel free and visit my page.
"Honesty is the best policy."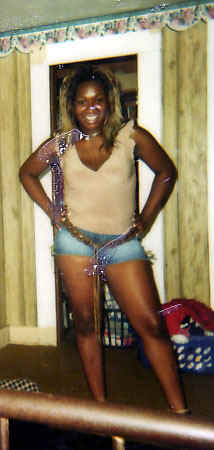 Race:
African American
Sexual Preference:
Men
Date of Birth:
08/03/1982
Age:
25
Projected Release Date:
In review now
Marital Status
Single
Height:
5' 7"

Weight:

180 pounds
Measurements:
36-28-34
Hair Color:
Brown
Eye Color:
Brown
Children:
Yes
Religion:
Baptist/Christian
Education:
Some college
Occupation:
Business management
Reason for incarceration:
Delivery of a controlled substance
Willing to relocate?
Yes
Home City & State:
Palestine, Texas
Posted: 07/17/2008 - Expires: 10/17/2008 - Ad Code: F08-877
Write to me at:
Ditasha Calhoun #1295530
Terrace Unit CB-A-2T
1401 State School Road
Gatesville, TX 76599-2999