07/09/2008

North Carolina

A Woman Of God Who Went Down Wrong Path More Than Once
---
Hello, my name is LaTaurus Denise Exum. I prefer to be called Denise or Necee. I am a Christian woman who is not afraid of revealing who I was that led me to my present day walk with God.
I am seeking a Christian male friend who can own up to me who he really is. We all have made mistakes and have skeletons in our closets, who am I to judge? Absolutely! I can not.
I would like someone to visit me and for us to converse over the phone. I understand that my time is lengthy, which would be hard to make a commitment if it ever got to that point. That is why a friendship will do just fine. I'd rather have a friend than nothing at all in my life.
I hope to hear from you soon and may God bless you.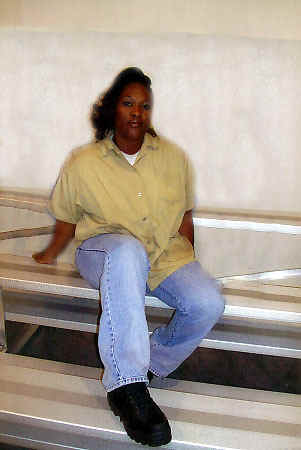 Race:
Black
Sexual Preference:
Males (& not down low brothers, no bisexual men)
Date of Birth:
05/11/1973
Age:
38
Projected Release Date:
01/22/2024
Marital Status
Divorced
Height:
5' 4"

Weight:

Measurements:
36C-34-38
Hair Color:
Black
Eye Color:
Brown
Children:
Five
Religion:
Baptist
Education:
AA Business Administration/Cosmetology graduate
Occupation:
Reason for incarceration:
2nd degree murder
Willing to relocate?
Yes
Home City & State:
Rock Mount, North Carolina
Posted: 07/22/2008 - Updated: 03/20/2012 - Expires: 01/22/2024 - Ad Code: F08-924
Write to me at:
LaTaurus Denise Exum #0549376
Southern Correctional Institution, Denmark Unit
272 Glen Road
Troy, NC 27371-8321