01/14/2009

Nevada

Smart And Playful In Las Vegas
---
I'm going to school full time to get my diploma. When I get my diploma, I would like to take business classes in college, so when I get out of prison I can own my own business. I love football. I am a Jets fan because Brett Favre is their quarterback. I also like to stay active by exercising. I lived in Michigan till I was 26, then moved to Sacramento, California. There wasn't any job opportunities, so I moved to Las Vegas on the east side and got a job immediately.
I enjoy going to bars and playing pool, going out to clubs, listening to music, long walks at night, and playing sports. I will enjoy hearing from someone who likes to talk about things that are subsequential and not just aimless chatter.
I would like to be able to speak with someone who is not in prison. I am very lonely as I have no one else on my side. I'm all alone.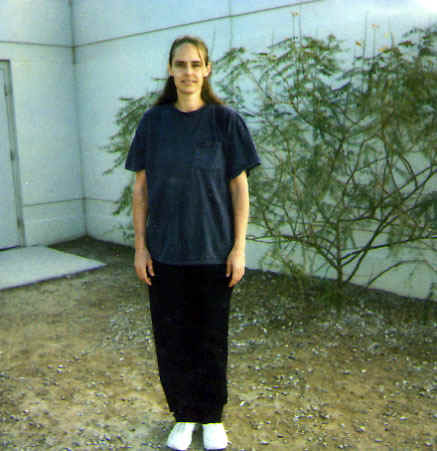 Race:
Caucasian
Sexual Preference:
Bisexual
Date of Birth:
07/30/1979
Age:
29
Projected Release Date:
11/26/2026
Marital Status
Single
Height:
6' 0"
Weight:
155 pounds
Measurements:
36-30-34
I wish to correspond with:
Both men and women
Hair Color
Brown
Eye Color:
Blue
Children:
No
Religion:
Non-denominational
Education:
G.E.D., working on high school diploma
Occupation/Career:
N/A
Reason for incarceration:
Murder, robbery with a deadly weapon
Willing to relocate?
Yes
Home City & State:
Grand Haven, Michigan
Posted: 03/14/2009 - Expires: 11/26/2026 - Ad code: F09-270
Write to me at:
Catrina Marie Goodin #1014673
F.M.W.C.C.
4370 Smiley Road
Las Vegas, NV 89115-1808