08/31/2009
Updated 04/28/2010
---
I am a very loyal woman, that is why I have so much time. I am very family-oriented, they are behind every move I make 250-1. I enjoy men and women with tattoos, piercings, motorcycles, etc.
I am looking for someone secure in themselves, well-established, financially stable, and able to make moves whenever they want to.
I am currently seeking my bachelor's degree in sociology with my minor in psychology, so even though I am a convict, I am an intelligent one.
I do enjoy reading poetry occasionally, and I am very sexually oriented. I have already been locked up going on 9 years - so I am looking for someone to break this steel heart of mine - cause on the inside of this hard core - it's all sweetness.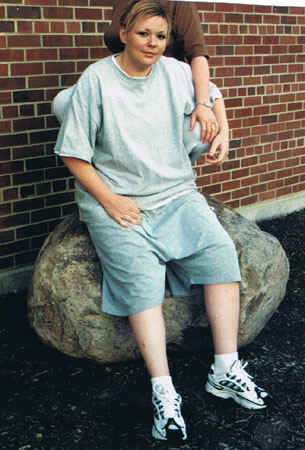 Race:
White
Sexual Preference:
Male/Female - bisexual
Date of Birth:
02/08/1982
Age:
28
Projected Release Date:
09/04/2023
Marital Status
Single/never been married
Height:
5' 10"
Weight:
180 pounds
Measurements:
38C-38-44
I wish to correspond with:
Both men and women
Hair Color
Dark blonde
Eye Color:
Hazel
Children:
None
Religion:
Not affiliated
Education:
Working currently on bachelor's in sociology
Occupation/Career:
Sociology/Psychology
Reason for incarceration:
Robbery
Willing to relocate?
Questionable
Home City & State:
Kansas City, Missouri
Posted: 08/31/2009 - Updated: 06/16/2010 - Expires: 09/04/2023 - Ad Code: F09-680
Write to me at:
Taylor Huey #53883-083
F.C.I. - Waseca - Unit C
P.O. Box 1731
Waseca, MN 56093-0831
Highlight the above address, right click & "copy", then click the button below and right click "paste" into the destination address:
SnailMailr: Send letters