---
Hi there - I am a 49 year old woman looking for my best friend, lover and soul mate all in one, someone who will not judge me and look past the things that pout me into prison. I promise to be witty, charming and engaging. I tend to view new things as adventures or challenges. I am seriously people-deprived. Granted, my current state isn't quite as exciting as I might have hoped, but what can you do but roll with it?
Must be beautiful from within, straight forward. Please, no mind games. Honest, loyal, secure, mentally stable and adventurous.
I'll definitely be worth your time. I rarely disappoint.
NO RETURN ADRESS STICKERS ALLOWED.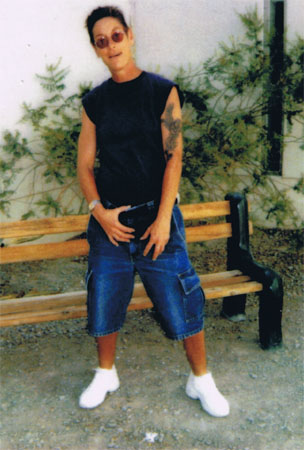 Race:
Caucasian
Sexual Preference:
Date of Birth:
04/26/1960
Age:
49
Projected Release Date:
Life with parole
Marital Status
Height:
5' 9"
Weight:
135 pounds
Measurements:
I wish to correspond with:
Hair Color
Brown
Eye Color:
Blue
Children:
Religion:
Education:
Occupation/Career:
Reason for incarceration:
Kidnapping, Murder I, Murder II
Willing to relocate?
Home City & State:
Posted: 09/13/2009 - Expires: Life with parole - Ad Code: F09-809
Write to me at:
Elizabeth A. Powell 62198
F.M.W.C.C.
4370 N. Smiley Road
Las Vegas, NV 89115-1808