1/01/2009
Texas
Baby Blue Eyes
---
My name is Shauntel Mayo. I am a white female, 5'6, 180 lbs., with blondish brown hair, baby blue eyes. I am 30 years old.
I am looking for a friend to keep me company through the mail. I want someone who's honest and sincere, who will keep it real with me. Who's not afraid to ask me anything. I will answer honestly and keep it real with you, too. You have to be outgoing and funny, have a great sense of humor, but also know when to be serious. But the most important of all, you have to not be judgmental. I want that one sweet man that doesn't mind going the extra mile just like I will in return. I prefer someone who is 35 to 50 yeas old.
My hobbies are drawing, reading and remodeling. I also like dancing, camping, fishing, mud bogs and working on cars and trucks. I enjoy going to the races also.
With me, there won't be any boring moments. I am funny, open minded and outgoing.
If you would like to get to know me and you liked what you read, I would love to hear from you.
Sincerely,
Shantel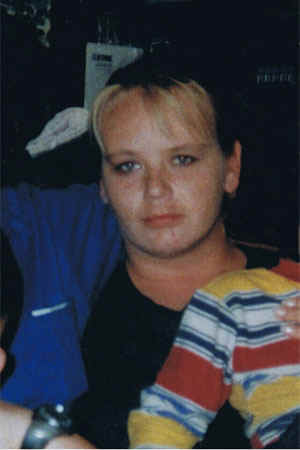 Race:

White

Sexual Preference:

Heterosexual

Date of Birth:

12/12/1978

Age:

30

Projected Release Date:

Life sentence

Marital Status

Divorced

Height:

5' 6"

Weight:

180 pounds

Measurements:

38-30

Hair Color:

Eye Color:

Blue

Children:

3

Religion:

Non-denominational

Education:

G.E.D., 1 year trade school, 1 year college

Occupation:

Property manager

Reason for incarceration:

Organized crime

Willing to relocate?

Yes

Home City & State:

Tyler, Texas
Posted: 11/07/2009 - Expires: 09/16/2017 - Ad Code: F09-824
Write to me at:
Shauntel Mayo #1507174
Crain Unit
1401 State School Road
Gatesville, TX 76599-2999