Cowtown Info
01/12/2010
Florida
Ocala
---
Hi,
I'm writing this ad in hopes of acquiring a few pen pals. My name is Tammy, 50 years old, 5' 7", 127 lbs., with long blonde hair and hazel eyes. I'm single and have no children.
Growing up I had my own horse, and then later on I started riding motorcycles (dirt). OH, and I love Harleys, too.
I'm a native Floridian. I enjoy the beaches and anything to do with the outdoors. I enjoy shooting a game of pool, which I'm pretty good at!
I'm not looking for a serious relationship, but I do like the company of a male. So while I'm here I would enjoy corresponding with someone.
If you're interested in getting to know me better, please write me a few lines and let's talk awhile.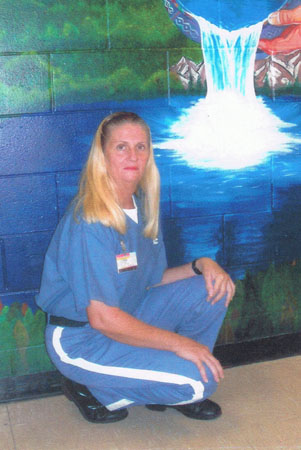 Race:
White
Sexual Preference:
Date of Birth:
12/9/1959
Age:
50
Projected Release Date:
08/27/2023
Marital Status
Single
Height:
5' 7"
Weight:
127 pounds
Measurements:
I wish to correspond with:
Hair Color
Blonde
Eye Color:
Hazel
Children:
None
Religion:
Education:
Occupation/Career:
Reason for incarceration:
Trafficking in heroin
Willing to relocate?
Home City & State:
Posted: 01/12/2010 - Expires: 08/27/2023 - Ad Code: F10-048
Write to me at:
Tammy Austin #T-59569
Annex P2-2104L
Lowell Correctional Institution
11120 N.W. Gainesville Road
Ocala, FL 34482-1479