---
Hello. My name is Leigh Ford. I'm 40 years old, 5' 6" and 143 lbs. I have long auburn hair and hazel green eyes.
I like to go camping, boating and play in the garden. My hobby while incarcerated is artwork. Portraits, drawing special occasion cards and to make stationary for friends.
I've been down for 7 years and I'm still fighting my case. I'm open-minded to just about anything fun, energetic, encouraging and friendly.
If you are looking for someone to correspond with these qualities,I'm the one for you. I will be looking forward to your response to get to know you better.
Sincerely,
Leigh Ford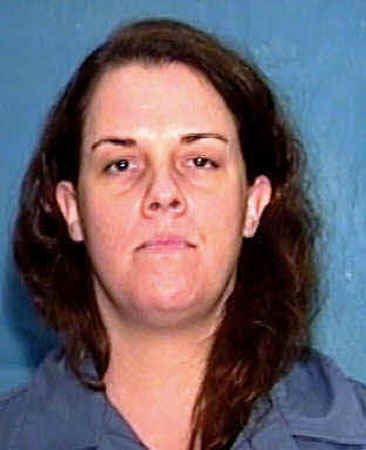 Mug shot
Race:
White
Sexual Preference:
Date of Birth:
08/17/1969
Age:
40
Projected Release Date:
Life sentence
Marital Status
Height:
5' 6"
Weight:
161 pounds
Measurements:
I wish to correspond with:
Hair Color
Brown
Eye Color:
Brown
Children:
Religion:
Education:
Occupation/Career:
Reason for incarceration:
1st degree murder / Kidnapping
Willing to relocate?
Home City & State:
Posted: 08/16/2010 - Expires: Life sentence - Ad Code: F10-241
Write to me at:
Leigh Ford #E23576
Lowell Correctional Institution
11120 N.W. Gainesville Road
Ocala, FL 34482-1479
Highlight the above address, right click & "copy", then click the button below and right click "paste" into the destination address:
SnailMailr: Send letters